Ireland-Emerald Isle for St. Patrick's Day
The National Holiday of Ireland quickly approaches, visions of all things green will sweep over the island, as well as fill the minds of Irish descendants spread across the globe, many of whom make pilgrimages back to their motherland on the ever-popular St. Patrick's Day. Green everything in all shades is usually the order of the day, especially for those visitors looking to make their visit to the Emerald Isle, well, extremely emerald. Green beer, green clothing (sometimes resembling leprechaun daily wear…), goofy green hats, sunglasses, and other random accessories – you name it, and you can most likely find it on these rambunctious revelers. But what if your idea of green is a little less about the color and the corresponding partying and a little more about the environment? Well, don't worry because Ireland's still got you covered – after all, the island doesn't retain that stunning shamrock-Esque color by not being eco-friendly! Discover a few of the isle's intriguing pro-Earth offerings below, and perhaps descend upon this gem-hued land this spring for a whole other type of green getaway.
Bike Tours

Ireland is one of those places that seems custom-made for biking. The rolling (emerald-colored, naturally) hills dotted with white sheep that merge so effortlessly with the sea, and the uncanny quiet, added together with common countryside sights like abandoned age-old ruins scattered everywhere you look, and an abundance of beautiful border collies (with their dapper owners) make biking most anywhere on the isle a kind of therapeutic experience. You could set out on your own or with a guide, and one place to check is Ireland by Bike, which offers both options and various itineraries, so many different types of travelers and budgets can find something appealing. Some companies offer tours with hiking and kayaking also thrown into the ambitious mix, but of course, on a self-guided tour you can add whatever you want to your plans – perhaps even a little pub crawling – it's rumored to be great exercise.
Eco Adventures

Treasure hunt, anyone? Or perhaps a lesson in some good old-fashioned survival skills? You can truly get back to nature at one of EcoAdventure Ireland's activity centers, and they've got several of them throughout the country. Their long list of ecologically exciting possibilities is perfect for groups, but they welcome everyone, so solo travelers and couples shouldn't be afraid to stop by for a visit. Speaking of ecology, it's one of the subjects that can actually be studied on-site through hands-on investigations, so these folks certainly know their stuff when it comes to Mother Nature. Alternatively, if you're not planning on being in the area of any of their outposts (they also have one in Spain), you should have no trouble arranging horseback riding or informational tours elsewhere, but you may be hard-pressed to find ropes courses and team challenge games in as many locations.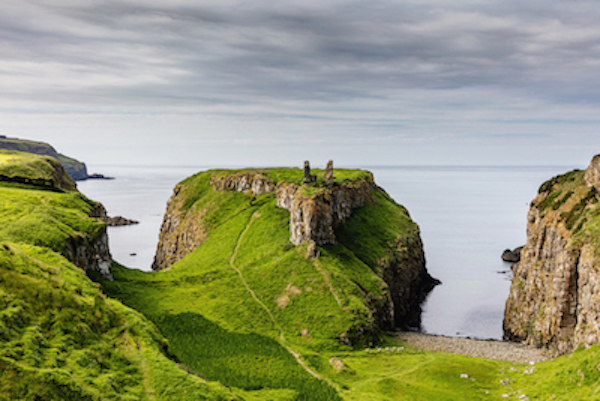 Marine Life Discovery
Learn about and spot sea life around the Dingle Peninsula and neighboring archipelago while supporting conservation efforts on boat tours that safely navigate the area while not disturbing nature. Blasket Islands Eco Marine Tours has an impressive history of giving back to as well as participating in environmental causes, and they're also part of the International Ecotourism Society, so you can be sure that you are supporting a respectable company by bringing your business here. Chubby seals, cheerful dolphins, majestic coastal birds, and awe-inspiring whales can all be seen on a regular basis on the tours, so have your eyes peeled and your camera ready at all times so as not to miss anything special! It's not all about the wildlife, though – the dramatic, rocky cliffs of Dingle Peninsula, combined with the curious Blasket Islands themselves, ensure that there's never a dull moment out there on the water.
Gyreum Ecolodge

Last but definitely not least, not mentioning the Gyreum Ecolodge in Ireland would be like not wearing at least a little bit of green on St. Paddy's Day – a true travesty! Self-labeled as "the most extraordinary building in Ireland", when it comes to being ahead of the curve on the preserving the environment front, this place means nothing but business. Even its looks have an "ahead of the times" appearance to them – from its giant flying saucer-like shape to its all-leaf green color (very festive for the 17th!) to its seamless blending with the surrounding slopes. It even is lined up according to certain solar events – a testament to just how precisely planned out this place is, and careful about being kind to the environment around it. Travelers can stay at the on-site eco-hostel (fancy name!) year-round, but due to busy events and education-related schedules, generally not on weekends, so it's probably best to arrange things ahead of time just to be sure.
Plan a Trip Today
Ready to catch some St. Patrick's Day traditions in the OG country of Ireland? Let BWK Travel's Europe Specialists help you with all your planning need. Flights, hotels, and where to go and what to do. We are here to customize your personal vacation. Here are 5 more reasons to visit Ireland.
Latest posts by Karla Urwitz
(see all)