Beach Bound: Your Ultimate Checklist for a Day of Sun, Sand, and Surf
Are you looking for a fun-filled summer day out? Look no further than the beach. Whether you are soaking up the sun with a good book, catching waves for an adrenaline rush, splashing around in the sea with the kids, or building sandcastles and playing ball games, the beach has something for everyone.
But before you head off, don't forget to pack everything you need for a stress-free day. We have got you covered with our ultimate packing list for a beach day, with some obvious and not-so-obvious items. So, whether you go to the beach every day or this is your first time, get ready to have plenty of fun in the sun with our beach checklist.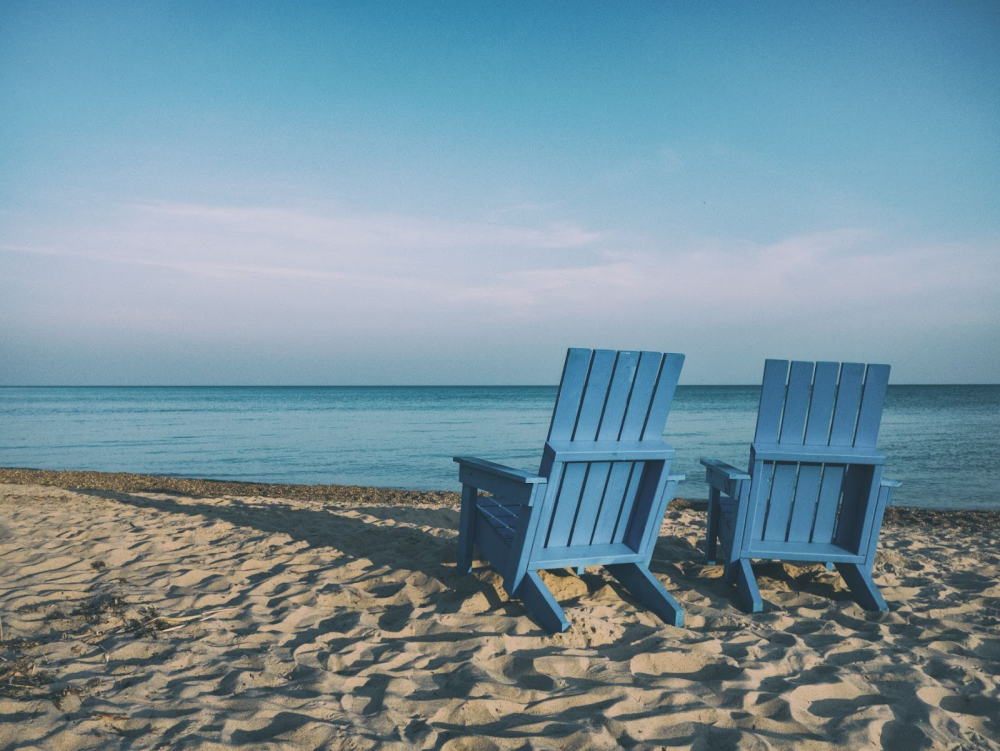 Beach bag
The first thing you need is a stylish and functional beach bag. There are so many shapes, sizes, and styles to choose from that it can be a bit of a minefield.
First, you need to make sure your beach bag is big enough to fit everything you need for a day at the beach. While a cute tote bag might be fine for solo beach-goers just needing one of each item, families need to pack much more and so need a bigger one. Bigger tends to be better, so err on the side of caution and make sure it has plenty of space.
Don't forget to make sure your bag can stand up to being a little bit wet and sandy as well!
Food and drink
There is nothing quite like having an ice-cold drink while you are at the beach, so you will need a good-quality cooler bag or box. Bags are usually the better choice, as they are easier to carry and more flexible.
Make sure you pack plenty of water and snacks. You could freeze bottles of water the night before (remember to only fill them two-thirds of the way), and they would double as ice packs.
Freshly cut fruit, sandwiches, and chips are always a great choice for beach days and are easy to pick at as and when you want them. You might also want to plan ahead and make these delicious cornflake cookies loaded with chocolate chips for a sweet treat.
Pack the heavier items on the bottom, such as cans of soda, glass containers, and tupperware, and put the softer items, such as bread, cookies, and chips, on top so that they don't get crushed.
Clothes and personal items
Don't be the person who forgets their swimwear at the beach! It is important to pack all the right clothes and accessories to ensure a stress-free day.
Of course, you will need the obvious things, like swimwear, sun glasses and flip-flops. But don't forget things like water shoes for activities, a bag for wet clothes, and warm clothes for when the temperature begins to dip in the evenings. Trust us, you will be grateful for that hoodie or cardigan to snuggle up into as the sun sets!
You might also want a swimsuit cover up that is easy to throw on if you want to go and grab drinks or ice cream, a sun hat to protect delicate skin and keep you cool, and a hairbrush and hair ties to keep long hair under control and off your face.
Entertainment
Some people love to go to the beach to lie back and relax, while others want to play and have fun. The important thing for either is that you have everything you need.
If you have children, a good old bucket and spade are one of the best things you can take. Most adults can't resist either! If there are rock pools, a fishing net always goes down well. Don't forget ball games either, like frisbee, bats and balls, and football.
If you are planning to relax, a book, a tablet loaded up with your favorite shows or podcasts, and a set of headphones are essential. Take some ziplock bags to store your electronics in when you are not using them, to keep them protected against splashes and sand.
Comfort
First and foremost, consider taking something that provides shade, especially if you have children with you. Whether it is a big beach umbrella or a pop-up tent, a little bit of shelter can make a world of difference on a hot summer day.
To create a real oasis on the beach, pack some fold-up chairs, blankets, or mats to relax on and soak up the sun. They will stop you from being covered in sand.
No matter what your beach style is, the ideas above will help your beach day go smoothly.
Latest posts by Karla Urwitz
(see all)