Arctic Zero #Giveaway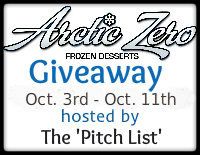 Arctic Zero is a healthy good for you ice cream. No joke. Check out my review and see my thoughts on this outstanding product. Lots of flavors and low in calories.
Check out these other awesome bloggers!!
The following two tabs change content below.
Karla Urwitz
As a full-time career oriented mother of one, I love all things travel. I was in the hospitality business for 15 years and loved it. So why not become a travel agent. So I am trying to find my balance in life through being a parent to a teenager, my love of travel, and living the best life possible. Come join me on this bumpy journey of life.
Latest posts by Karla Urwitz (see all)