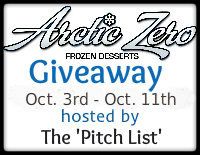 Arctic Zero is a healthy good for you ice cream. No joke. Check out my review and see my thoughts on this outstanding product. Lots of flavors and low in calories.
Check out these other awesome bloggers!!
The following two tabs change content below.
Karla Bond
As a full-time career oriented mother of one, I love to chat and write about topics that matter to me in my life. My day has to starts with a cup of joe and usually ends with exhaustion. I have a passion for cross stitching and of course spending time with the kiddo. I am always on the look out for topics to write about like recipes, healthy living, and products I find fascinating.
Latest posts by Karla Bond (see all)