Maldives- The Extraordinary Adventure
Where is the Maldives?
The Maldives is a nation of islands in the Indian Ocean, that spans across the equator. The country is comprised of 1192 islands that stretch along a length of 871 kilometers. While the country covers an area of approximately 90,000 square kilometers, only 298 square kilometers of that is dry land. The islands are grouped into a double chain of 26 atolls.
The beauty of the Maldives is not only above the water. The Maldives is home to about five percent of the planet's reefs that comes with an explosion of color contributed by soft and hard corals that form them. The reefs are home to a thousand species of fish. Lured by the rich nutrients that flow in with the currents, large pelagic fishes such as manta rays and whale sharks also make the Maldives their home.
Culture
Dhivehi is the language of the Maldivian people. Our current script, Thaana is unique and was developed from Arabic numerals around the 16th century. Maldivians are master boat builders. The traditional Maldivian boat, dhoni has been shaped over centuries, resulting in a craft that perfectly suits the various conditions of the seas. The traditional cuisine is heavily based on fish and coconut, with several dishes that have no parallels anywhere in the region.
Getting Around Maldives
The Maldives is well connected with the rest of the world. Several flights from Europe, Middle East and South East Asia operate to Velana International Airport, the main gateway to the Maldives. The highest international traffic is from Colombo, Sri Lanka, various Indian cities and Dubai, while several scheduled and charter flights bring in passengers from all major European capitals, and South East Asian cities.
If you are travelling to a resort, your transfer will most likely be prearranged at the time of booking your accommodation. Transfers to resorts around the airport are by speedboat and transfers to resorts and islands further afield are by seaplane.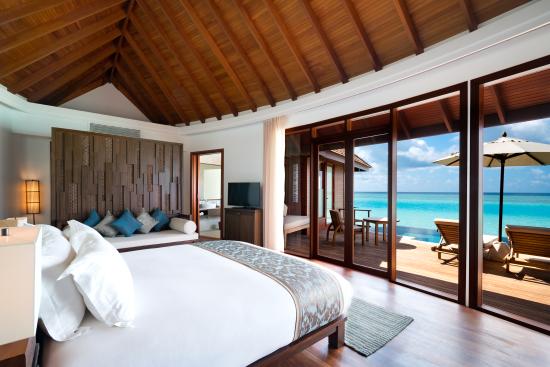 Resort Life
The Maldives has some amazing reports with absolutely amazing views. From your resorts to over water suites, there is something for everyone. Add experiences like a yacht, diving, glass bottom boats, or a private island dinner. If you are thinking of planning a trip, BWK Travel are your luxury travel agents. Schedule a 30 min consult https://bit.ly/3qouDml or Get a quote today https://bit.ly/2Xn1HiP
Latest posts by Karla Urwitz
(see all)