How to Give Back this Holiday Season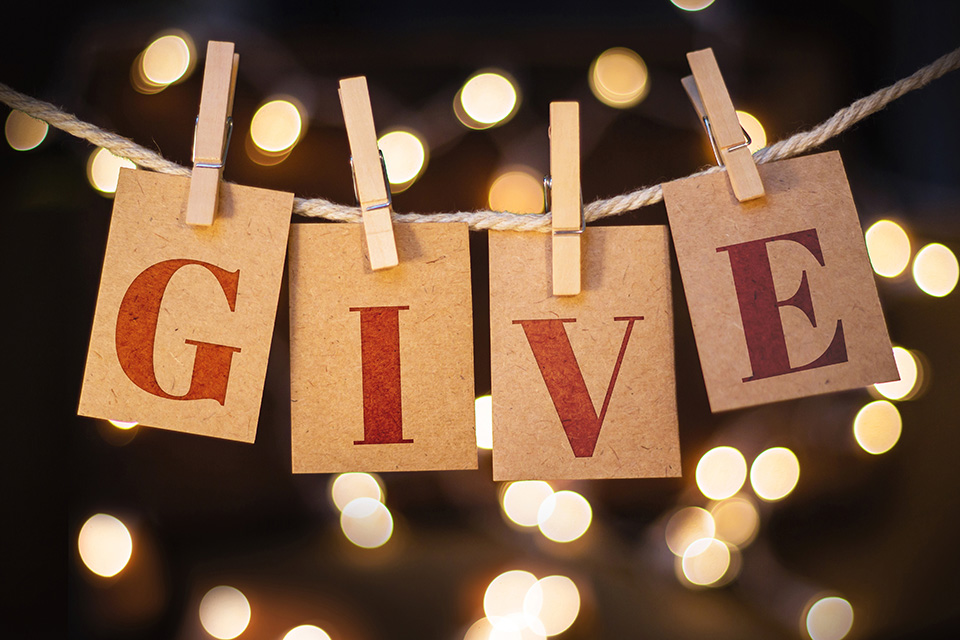 It's here again finally! With the holidays approaching us quickly, everyone will be putting together their lists and getting into the holiday spirit. While the holidays are known as the time of receiving some of your most wanted gifts, it's also the time that people come together and are extra generous towards others in need. In a time where giving is more important than receiving, here are ways to put yourself on the nice list and give back to those who need it!

Donate, donate, donate

Christmas is one of the biggest times where donations come in. People love to give back in all different kinds of ways and many of them are either free or cost very little. You can give money to a cause that's near and dear to you, donate items to your local salvation army or donate toys to Toys for Tots. You can visit your local pediatric wing, bring toys and presents for all, read classic Christmas tales and try to help make a child's gift wish list come true. The options are endless for how you can give back but doing so will make such a large difference for those that you're helping and may just make this year's Christmas their best one yet.

Give Gifts that Help the Environment

With the health of the environment being more important now than ever, this holiday season, consider giving gifts that won't only make people happy but also help the environment. Depending on what aspects of the environment you're most passionate about, the kind of gifts you give can differ. If you've always had a passion for animals, consider giving the gift of adopting an endangered species. You can choose a favorite animal of yours or the favorite animal of the person you're gifting it to. Not only does it give the feeling of knowing that you're helping the world, but you also get a stuffed animal with it as well as a keepsake!

If the person you're shopping for is more of a fashionista, consider buying a gift that will allow them to shop for new clothes but will help eliminate further waste created by the fashion industry. This is the gift of thrift. Instead of giving gift cards to typical stores like Forever 21, Express or Nordstrom, consider giving a thrift gift card where all of those options are available, but for an even cheaper price! Doing so will not only help eliminate waste in the world but will still give the chance for your friends and family to snag some amazing finds!

Volunteer

With the holiday season comes a lot of free time as well. Take advantage of this free time and consider helping others with volunteering. Volunteering is always important but especially during the holiday season. Find a cause that's near and dear to you and offer up your free time to volunteer for it. Whether it's volunteering at a local food pantry or helping to take care of animals waiting to be adopted, this is a great way to help those in need. Since the holidays are all about being with the ones you love, if you want to make your volunteering a group activity, invite your close friends and family to participate as well. You can create a Facebook event or make it into a bi-weekly meeting to track each other's progress but taking the time out of your day to give to others will put those you help in the Christmas spirit as well.
Latest posts by Karla Urwitz
(see all)