Activewear To Help You Reach Your Fitness Goals
For those who want to reach their fitness goals the best way to do it, is by wearing the right activewear. Nowadays, they are made to be functional and to make you feel extremely comfortable while you are practicing either your favorite sport or working out.
If you want to find the best activewear to reach your fitness goals, we highly recommend you check Cosmolle's activewear sets. They are sustainable and the most comfortable pieces you will find in the market that will not only make you look stylish but also very good while boosting your confidence.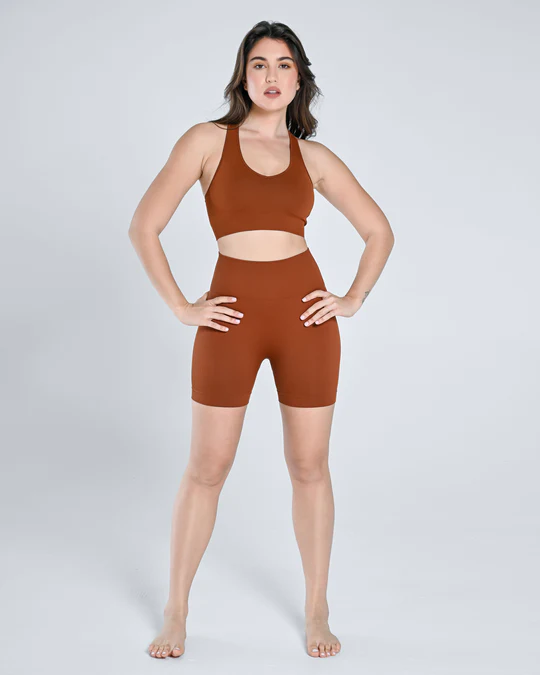 Why Cosmolle?
They are a brand that initially focused on offering us the most comfortable underwear and bras. Until their focus changed to activewear, while still offering intimates, and their range grew from a few pieces to a big one.
Cosmolle is an eco-fashion brand that will offer you sustainable and performance-driven activewear pieces, that are durable and long-lasting, made with materials and fabrics of high quality. They have to make sure that being sustainable is what moves them as a brand but also being inclusive and supporting body positivity.
They also believe in fair trade, give back to their community and support their workers. And most importantly they want to empower us with their sustainable, high-quality, and comfortable fashion while helping the environment in the process. They also believe that fashion should not only be accessible for everyone but also affordable, without losing style.
They use technology, like 3D printing that is not only energy efficient but also sustainable, alongside the materials and fabrics that they use, which can be recycled nylon or collagen polyamide yarn, amongst others. They are also very comfortable and will often feel like a second skin.
Their activewear range has several pieces, such as sets, high waisted leggings, shorts, sports bras, tank tops, different kinds of tops, and even bodysuits too. They come in different trendy colors that you'll love wearing not only to the gym but all day long.
Dress for Success
We have selected a few pieces that we believe are going to help you reach your fitness goals this year, no matter the season. Because having and living a healthier life should be rewarded with the comfort that your activewear should be giving you.
One of the first pieces is the AirWear Bike Shorts. They are made with an eco-comfy, performance fabric (made with recycled nylon) that has a unique texture and is buttery soft, also is 4-way stretch, breathable, odor resistant, and moisture-wicking.
They are high-waisted and offer taming control on the tummy area. It has no side seams and for extra comfort, there are flat-locked ones. The butt area has a ruched seam, that will provide a butt-lifting effect.
Then we also have the Premium Seamless Sports Bra. This one has been tailored to provide a minimalist silhouette and precise support. It is made with 4 way-stretch, eco-friendly, comfortable, and breathable fabric.
You can wear it with any look, it has crisscross adjustable straps, and removable cups and also provides light to medium support that you can wear not only to the streets but also to the yoga studio or the gym.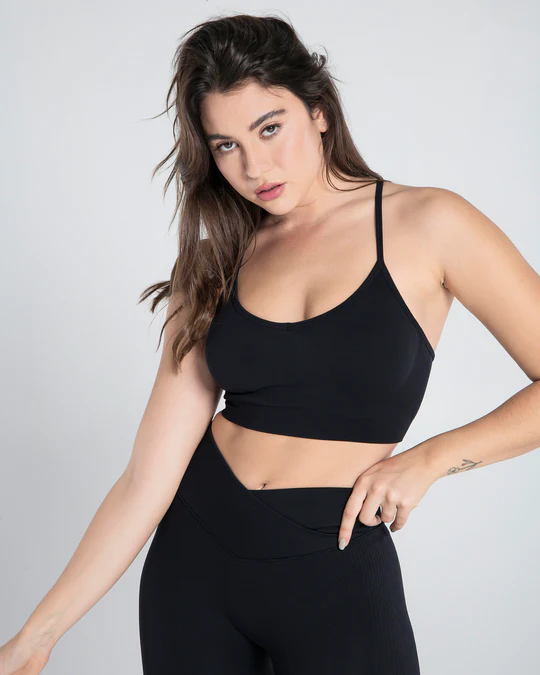 And finally, we have the Move Free 7/8 Length Legging. These leggings were designed to provide you with comfort all day long. The outer layer has a high spandex content that not only provides shape and support but also excellent coverage.
As they are high-waisted, they will give you a slimmer look. The buttock designed is peach-shaped so it can enhance your curves and make them more flattering. The side pockets will allow you to have your essentials nearby. You can wear these for the gym, any running activities, or the yoga studio.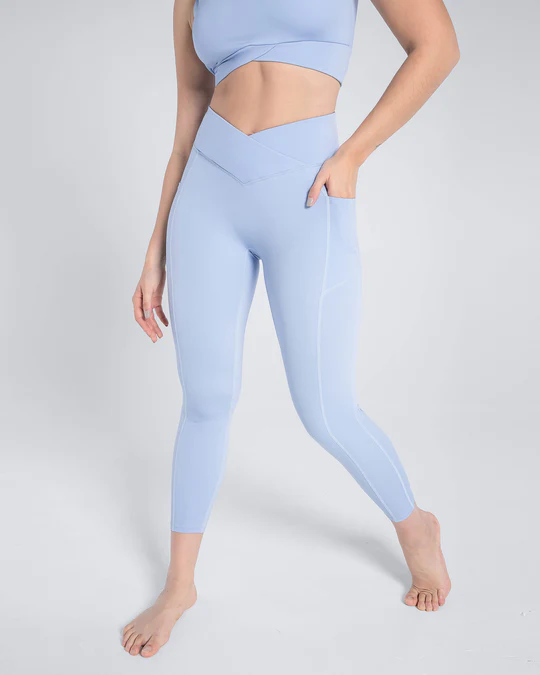 Latest posts by Karla Urwitz
(see all)