Tennessee Getaway- Tree Walking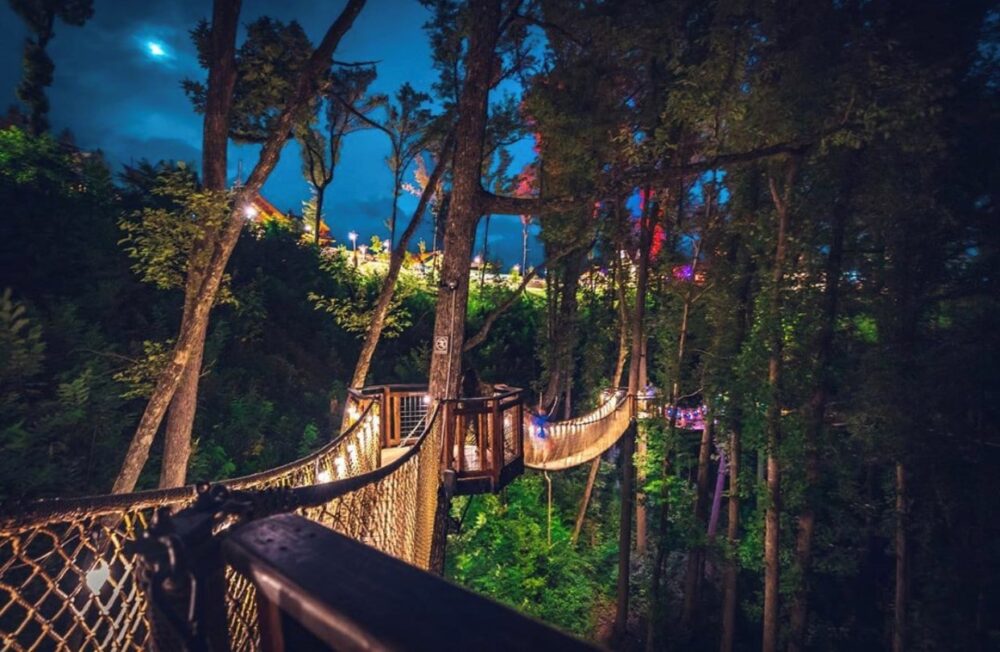 Looking for something unique here in the United States? How about this Tennessee Getaway. Then this Tennessee treetop skywalk is exactly it. It will help you relax and reconnect with nature and yourself!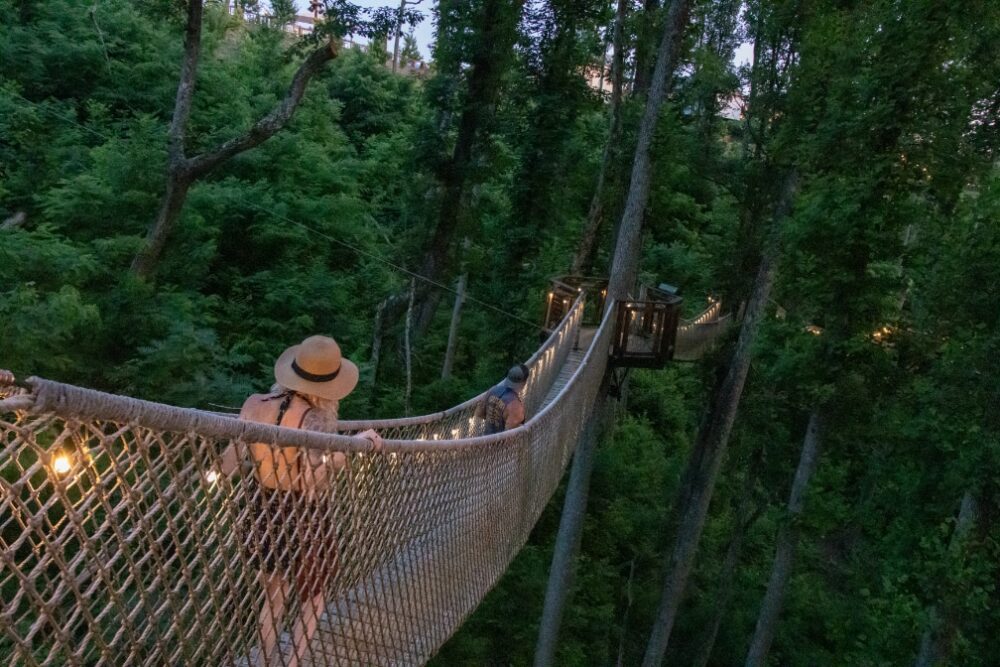 This beautiful tree walk is located in Anakeesta Theme Park in Gatlinburg, TN. Perfect Tennessee Getaway. To gain all-day access, take the picturesque Chondola or the Ridge Rambler adventure vehicle to the peak. Then take a trip along our 16-bridge Treetop Skywalk and ascend Anavista Tower for 3600 views from the highest point in downtown Gatlinburg. Vista Gardens, a multi-sensory botanical garden with whimsy, music, and beautiful vistas, has meandering walkways. All ages will enjoy the TreeVenture and BearVenture obstacle courses. Look for the 'twigloo' in the shape of a heart that perfectly frames Mt. LeConte! For the adventurous ones, try out the zipline or the mountain coaster.
With 880 feet of stunning hanging bridges stretched 50-60 feet in the air, this is North America's largest tree-based skywalk. As you stroll through the canopy, take in the grandeur of nature. Feel what it's like to soar through the treetops like a bird. Keep your eyes peeled for a bear or a woodpecker on the forest floor below. Bring your camera to capture the wonderful family memory you'll want to share with everyone!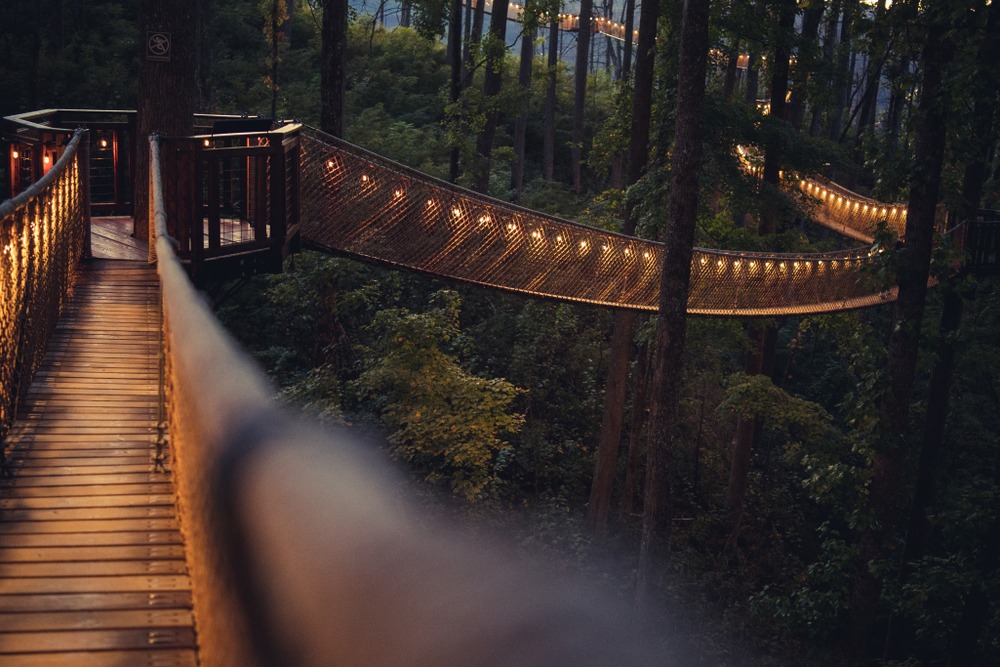 Some guests prefer to explore from dusk, where the walk truly takes a magical turn. This picture is just gorgeous. The long stretch through the stunning mountains is transformed at night with thousands of twinkling fairy lights. You can certainly see why some choose to experience this with nothing but warm yellow lights guiding the way.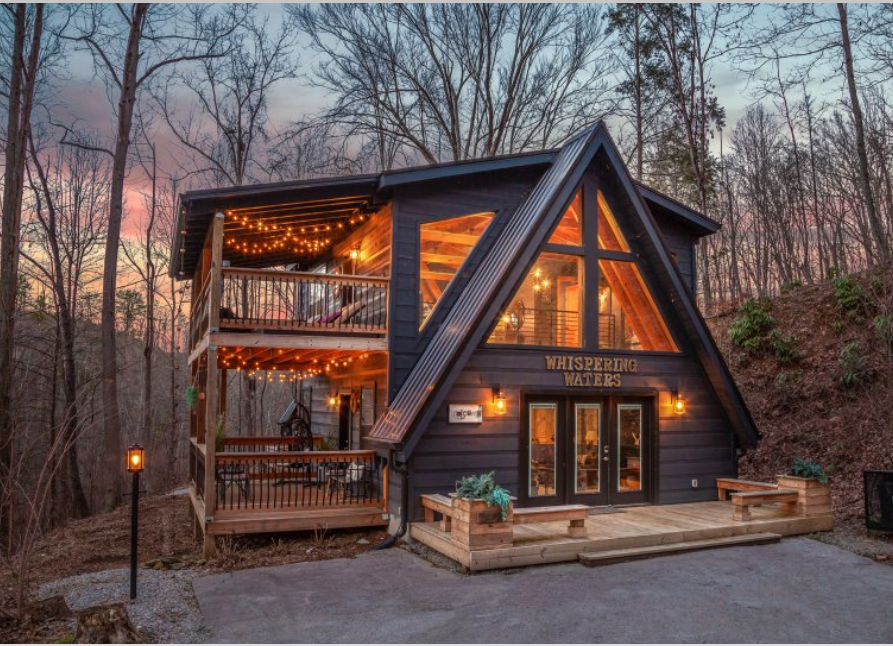 Tennessee Getaway
Grab yourself a cabin in the Smokey Mountains. I have personally been there and the views are just breathtaking. So many beautiful cabins to choose from. BWK Travel would love to help you with planning the perfect Tennessee getaway. Perfect for any season. You can inquire HERE or book a FREE 30 minute consult HERE. Be sure to check out our BWK Travel page for more travel ideas and tips.
Latest posts by Karla Urwitz
(see all)