Club Couture Subscription Box- June Exclusive
Who on earth doesn't love a good subscription box? Right, nobody! So if you are crafty, or not so crafty, here is a good deal for you!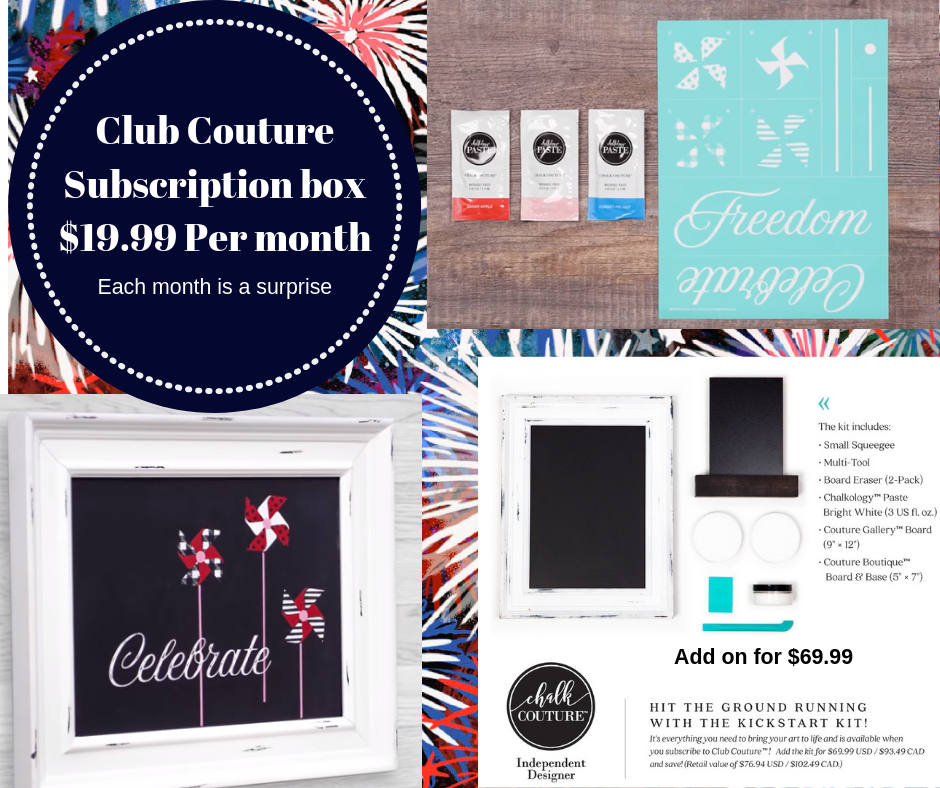 Get an exclusive design monthly along with 3 colors. Design something fantastic and display with pride. These transfers are re-usable up to 12 times. That is a lot of projects.
Want to know more or what kind of deal I have for ya? Head on over to my Facebook VIP group or simply send me a message in the chat box on the right, and I can hook you up
All you hobbyists, this is the way to go!!
Latest posts by Karla Urwitz
(see all)